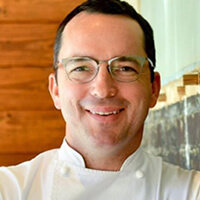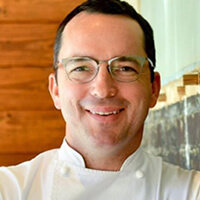 Hailing from a small farm in Wisconsin, two-time James Beard Award finalist chef Steve McHugh began to make a name for himself in the culinary epicenter of New Orleans, LA as Chef De Cuisine for Chef John Besh at August restaurant. Yet his most sterling achievement has been successfully battling cancer — a triumph that propelled him to open Cured, his buzzy rustic-chic gastro-pub in the heart of San Antonio's historic Pearl district. The restaurant is endowed with a name speaks to his feet, as well as the artisanal cured meats that are the cornerstone to his menu. McHugh's culinary foundation relies on the purity of natural regional ingredients and the hands-on, unadulterated methods that enhanced his own healing process. This from-scratch focus finds its way to seasonally dynamic menus of cured meats, bitters, vinegars, pickles and cocktails. McHugh's culinary integrity resonates throughout the design of the restaurant - honoring its historic roots while adding splashes of modern, old-school, and industrial chic accents in stunning juxtaposition. The driving philosophy of Cured is appreciation, gratitude, and celebration of life, and McHugh engages in active "gastronomic giving" by donating $1 from every charcuterie board to a different charitable organization every quarter. Each September, his "Cured for a Cure" dinner raises tens of thousands of dollars for the Leukemia & Lymphoma Society. Years in the making, but held to Steve's own brand of perfection, Cured, opened in December 2013 and has since garnered great acclaim, being named a Bon Appetit "America's Best New Restaurant 2014" nominee, and Esquire "Best New Restaurant of 2014" finalist, as well as 2014's "Best New Restaurant" by San Antonio Express-News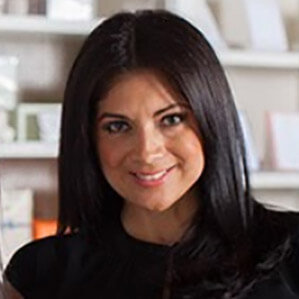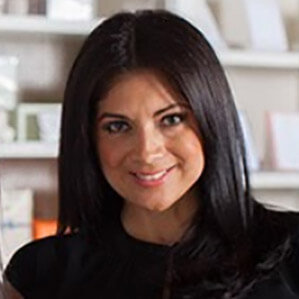 Estelle A. Rodriguez is committed to the early-, healthy-, and positive-life development of San Antonio's youth.
This passion began with her upbringing and the inspiration of the love and commitment demonstrated by her grandmother, Estella H. Alvarez.  Her Father, Larry H. Alvarez, a U.S. Army Combat Medic in the Vietnam War, raised her, along with her grandmother and extended family, as a single Father at a very early age.  Estelle was born and raised in San Antonio and personally experienced the hardships, triumphs and pride of growing up on the Westside.
Estelle has served on the boards of the St. Peter Prince of the Apostles Catholic School and the King William Association.
Estelle graduated from O.W. Holmes High School, studied at San Antonio College, and has worked as a manager at Billing Concepts and The Hilton Palacio del Rio.  She also served as an assistant in the executive offices at Rackspace and most recently, following taking time to be a full-time Mom, has worked at You're Invited Fine Stationery.
Estelle joined the board of Kitchen Campus in 2017 and was thrilled to learn that it is located in Edgewood ISD's H.K. Williams, the elementary school she attended.
She is most proud of her three children, Alexandra Rodriguez, 19, Arthur John Rodriguez, 16, and Isabella Rodriguez, 11.  Estelle and her husband, A.J., will be married 24 years in December 2017.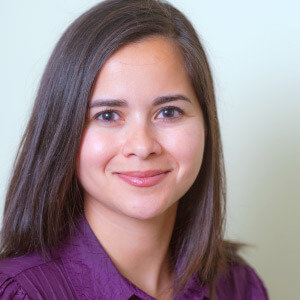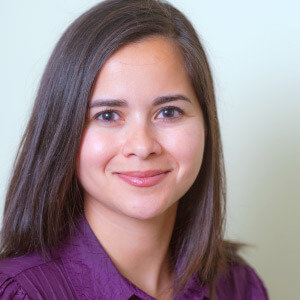 Zuani M. Villarreal
Director of Communication
Feeding America
Born and raised in South Texas, Zuani always felt a need to give back to the community. From cleaning neighborhood streets with her school student council or helping a child learn to read or instituting a recycling program in her college dorm, Zuani always found a way to serve and make a difference.
Zuani began her nonprofit career through Americorps*VISTA and became a volunteer for the San Antonio Food Bank. After completing her one-year commitment to VISTA, Zuani was offered a full-time position at the Food Bank and quickly proved herself as an effective fundraiser and leader, managing successful fundraising events and creating new opportunities. In addition, being fluent in Spanish gave Zuani the chance to market the Food Bank to Spanish-media outlets.
As Chief Development Officer for the San Antonio Food Bank, Zuani was responsible for the fundraising and marketing efforts of an organization whose mission is to fight hunger in Southwest Texas, overseeing all aspects of community involvement – donations of Food, Time and Money – as well as advocacy and public relations and managing a budget of more than $10 Million.
In January of 2012, Zuani took on a new challenge as Chief Development Officer for the Boys & Girls Clubs of San Antonio, shifting her focus from hunger to education and youth development. During her tenure there, Zuani led an $11 million capital campaign and helped rebrand the organization as a leader in the Out-of-School time space.
Now as Director of Communication for Feeding America, the nation's largest hunger relief organization and 3rd largest nonprofit in the US, Zuani is leading communication efforts with national partners and supporting food banks across the country to generate funds, support, volunteers, and advocates to help solve hunger.
Zuani is a member of Leadership San Antonio (Class 34 alumnae, Steering Committee Class 36, 41).  She has served on the Board for the San Antonio Hispanic Chamber of Commerce and AFP-San Antonio.  She received her BBA in Accounting and MS in Finance from Texas A&M University. She lives in Chicago, Illinois.